Wrath fue una banda de thrash metal con toques técnicos formada en Chicago en 1982, sacaron 3 albumes antes de separarse, lanzaron su primer álbum Fit of Anger en 1986 un álbum 100% thrash técnico con una voz sobresaliente y chillona odiada por muchos y amada por otros de el vocalista Gary Golwitzer que le da su tinte power a la banda
, en 1987 lanzan su segundo larga duración titulado Nothing to Fear inmediatamente su sonido te recordara a las bandas de la bay area por esos riffs y velocidad en su sonido, este álbum hecho por estos 5 maníacos te volara los sesos sin duda, el tercer álbum Insane Society fue lanzado en 1990 aunque este álbum ya no conto con el vocalista Gary Golwitzer, y su lugar lo ocupo Kurt Grayson, muchos extrañaron la voz de su anterior vocalista pero a pesar de eso el nuevo vocal tambien lo hacia muy bien, en 1992 sacaron un demo y de ahi se seperaron, fue entonces en el 2002 se reunieron para un show en vivo, en el 2008 lanzaron un Ep titulado Wrath E.P..
Primera Alineación:
Gary Golwitzer - Vocal
Scott Nyquist - Guitarra
Mike Nyrkkanen - Guitarra
Gary Modica - Bajo
Rick Rios - Bateria
Otros Miembros:
Kurt Grayson - Voz
Chris Djuricic - Guitarra
John Duffy - Voz
Mike Fron - Bateria
Dave Sollman - Bateria
Patt Maxwell - Bateria
Rob Noon - Guitarra
Scott Matrise - Voz
Fit of Anger (1986)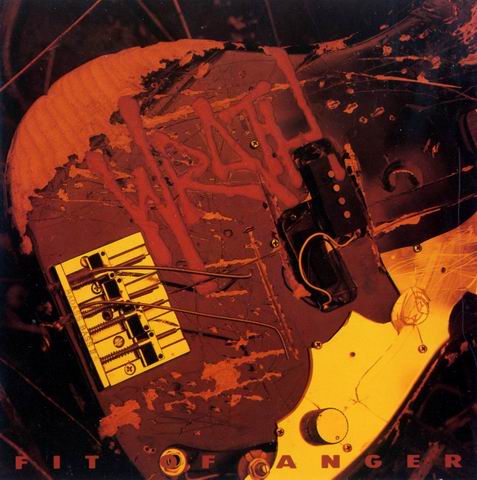 Tracklist:
01. In the Wake
02. Children of the Wicked
03. What's Your Game
04. Abuse It(Till It Bleeds)
05. Bones
06. Fanatics
07. Fallen Angel
08. Machine
09. Vigilante Killer
10. Breakdown
11. Sudden Death (Demo 1985)
* Reedición de 1988
DESCARGAR!!!
1. R.I.P. (Ripped Into Pieces)
2. Mutants
3. Hell Is Full
4. Painless
5 Fear Itself
6. Sudden Death
7. Incineration / Caustic Sleep
8. When Worlds Collide
1. Killmania
2. Panic Control
3. Test Of Faith
4. Swarm
5. War Of Nerves
6. Insane Society
7. Law Of Lies
8. 11th Hour